Courses
I have held many courses around the country and at my own place at Møn.
Courses can be held for at least 6-8 participants with horses, and a various number of spectators.
I host courses of one and several days duration on weekdays or weekends.
As weekends are often booked first, it's much easier to get courses on weekdays on Wednesday, Thursday and Friday.
Courses will be announced on this site and at Facebook as an event.
During the course I consider the need for individual instruction and guidance. I carry a head-set so everyone can follow along. Participants will have the opportunity to stop what they are doing and follow the instructions if I focus on a single horse and rider.
Courses program
My workshops are for you who want to educate yourself and your horse in the way to the horse's heart – and your own.
In order to give you as thorough and accurate instruction as possible, I have made several workshops. They are leveled so you have the opportunity to work deeper and deeper.
Level 1: You start at level 1. Here you have the opportunity to take Lead 1 or Lead 1 online. Once you have taken one of these, or if you have attended a course with me, you can proceed to Level 2.
Level 2: Here you can take Lead 2, which is an immersion in what you learned on lead 1. Once you've taken lead 2, you can move on to Level 3.
Level 3: Level 3 consists of the theme-specific workshops. There will be new workshops on a regular basis. Right now you can take the workshops: Without rope, Power and Contact.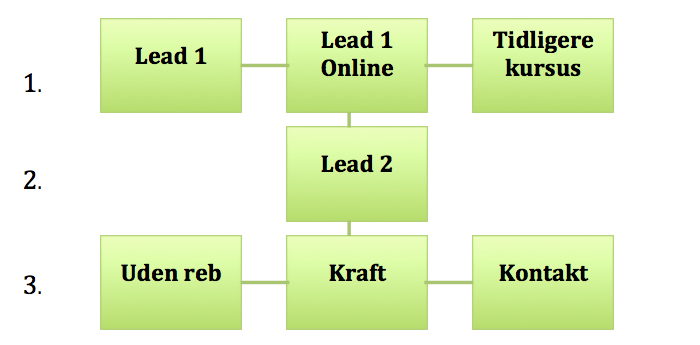 This post is also available in: Danish